2022-07
It's time to say goodbye, or SEE YOU. Mrs.Zhou will leave and back to China!
Yumeng prepared a travel for her, and for Yumeng!
We look forward to the best memory we could have!
2022-07 Firework
We together visited the firework held by UMass!
One cute girl took a few photos of us!! Love them so much!
Then, we start!
QwQ see the overall plan below~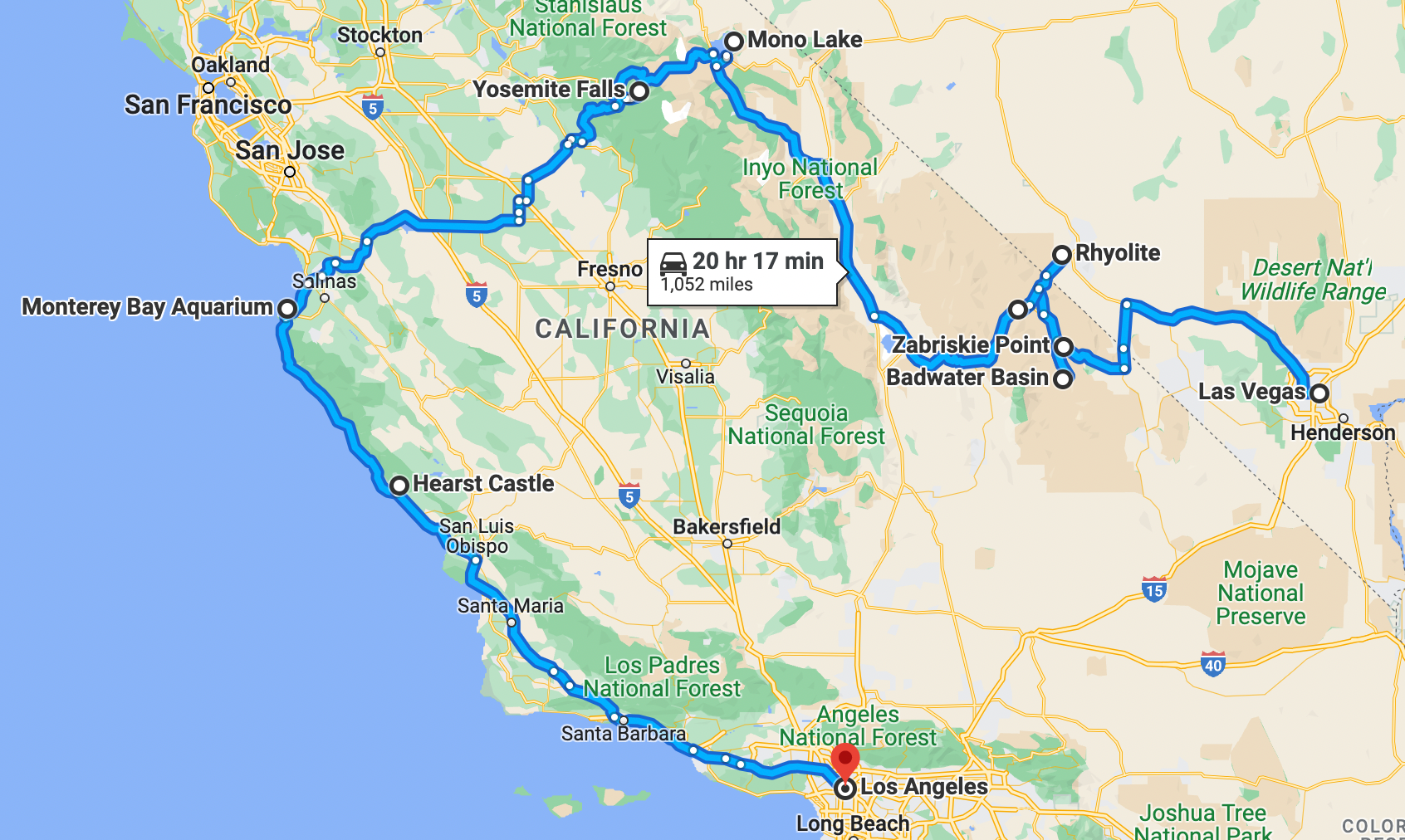 2022-07-02
Flight from Bradley to Las Vegas!
We missed the High roller due to the postpone of the plane… But the reantal freely upgrade to BMW :3
We went to the flower bridge in MA to have a day trip!
07-03 Death Valley
Sunny, but, not too hot! A ~450 mile travel thoroughly crossing Death Valley!
07-04 Yosemite National Park
We climed to the top of the Yosemite Fall! We had the camping fire! We enjoyed the marshmallow, instant noodles, potatos, and bread! We cheered under the sky!
07-05 Monterey
QwQ
See! The seagull really eats fries! (The fries are delicious!)
07-06 Highway 1
Sea beisdes cliffside is apealing!!
We drove through clouds via Big Sur!
Cute elephant seals resting on the beaches!
And astonished by the Hearst Castle!
We stopped by the Solvang, in a nice warmful lodge!
Mom treats me ice creams!
Peace and Love!
07-07 Los Angeles
We had the In-N-burger!
Visited the Beverley Village!
Enjoyed the 4* hotel!
07-08 Universal
I really love the tour!
And the Animal Actors Show!
The butterbeer is yummy!!!
We had the Water Grill at night!
07-09 The Night
Bar, cocktail, and…
The last night.
07-10 See you! Mrs.Zhou!
Hi, and, Bye!
And, hope to see you again!